Global Stem Cells Group and N-Biotek Collaborate to Offer Turnkey Solutions for Highly Manipulated Stem Cell Culture Expansion Labs
MIAMI, Aug. 23, 2016 – Global Stem Cells Group and its subsidiary Adimarket announce a collaborative agreement with South Korean biomedical and lab equipment manufacturer N-Biotek to offer the Total Solution highly manipulated stem cell culture expansion lab, complete with equipment, training, facilities, stem cell processing center, clean rooms, project plan and more- a total turnkey lab solution for emerging stem cell businesses and industry professionals.
The announcement marks a new chapter in GSCG's ongoing expansion, and commitment to bring stem cell therapies to
patients worldwide. By joining with N-Biotek to bring this exceptional, ready-to-go stem cell culture expansion lab to scientists and institutions throughout North and South America, GSCG is facilitating research and development in the critical need areas of highly manipulated stem cell protocols and cryopreservation of cell colonies.
Until now, Admarket has been GSCG's online marketplace for quality regenerative medicine equipment and supplies for physicians and health care professionals, offering basic tools and products to facilitate in-office stem cell procedures. However, through N-Biotek, Adimarket now offers the Total Solution labs and all the accoutrements. From planning to building the facility, to training and consultation, Total Solution users are equipped in every way possible to walk in and begin using their fully-equipped biotechnology lab in short order.
The collaboration with N-Biotek means GSCG and Adimarket can create a stem cell processing center for researchers who require more advanced lab environments to conduct complex research and develop processes and procedures for the fast-growing stem cell market.
The Stem Cell Total Solution is a comprehensive business solution that provides the entire stem cell processing system-from business planning to business procedures, a state-of-the-art cellular processing facility with bio safety clean rooms for stem cell processing, quality control rooms, core technology, cutting-edge equipment, installation, training-everything needed to launch a stem cell business or a enhance a medical research practice in a short period of time.
N-Biotek has been providing its Stem Cell Total Solution labs and consulting services, as well as stem cell processing technology management services, to universities, research centers, physicians and biotechnology enterprises in South Korea, China, Japan and Vietnam for years.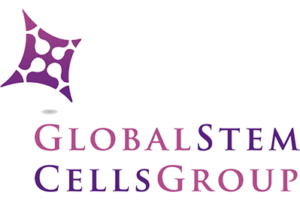 Highly manipulated stem cells are critical to biotechnology researchers in order to advance both fundamental knowledge of the undifferentiated cells that have the remarkable potential to develop into many different cell types in the body during early life and growth, and to find ways to use them to treat medical and cosmetic conditions non-invasively. Additionally, in many tissues, stem cells serve as a sort of internal repair system, dividing essentially without limit to replenish damaged and dead cells for as long as the person or animal they inhabit is alive.
When a stem cell divides, each new cell has the potential to remain a stem cell or become another type of cell with a more specialized function, such as a muscle cell, a red blood cell, or a brain cell, and this allows researchers to manipulate these extraordinary reconstructionist micro-organisms to differentiate into other cell types that can be used to treat disease and injuries affecting parts of the body from which they did not originate. For instance, a stem cell harvested from body fat can be manipulated to take on the functions of a pancreatic cell, a heart cell or a retina cell. Researchers see unlimited potential in their ability to heal wounds, cure diseases, and even prevent birth defects.
"Non-destructive manipulation of stem cells in a precise environment is key to facilitating discoveries within the biology and medical research communities," says Benito Novas, CEO of Global Stem Cells Group. "Our collaboration with N-Biotek to deliver the Total Solution for highly manipulated stem cell culture expansion labs to emerging stem cell scientists is the next phase in GSCG's mission to fulfill our promise of making stem cell-based therapies available to patients everywhere.
"Stem cell manipulation resulting in cells that possess the characteristics necessary for successful differentiation, transplantation, and engraftment is critical to discovering new methods for treating illness and impairments," Novas says.
Global Stem Cells Group and N-Biotek provide Total Solution users with everything they need to culture, expand and cryopreserve stem cells right away. Each system comes with manufacture patents and full certification. All products and
equipment is made to comply with, or exceed standards required for CE Certification.
N-Biotek is the only company that builds the entire stem cell processing system for clients ready to begin a stem cell business, or establish a lab facility to enhance their medical or research practice.
To learn more about the N-Biotek Stem Cell Total Solution, visit the Global Stem Cells Group website at  or the AdiMarket website, email bnovas@stemcellsgroup.com, or call 305-560-5337.
About Global Stem Cells Group:
Global Stem Cells Group, Inc. is the parent company of six wholly owned operating companies dedicated entirely to stem cell research, training, products and solutions. Founded in 2012, the company combines dedicated researchers, physician and patient educators and solution providers with the shared goal of meeting the growing worldwide need for leading edge stem cell treatments and solutions. With a singular focus on this exciting new area of medical research, Global Stem Cells Group and its subsidiaries are uniquely positioned to become global leaders in cellular medicine.
About Adimarket:
Adimarket, Inc., a subsidiary of Global Stem Cells Group, is a cost-competitive online marketplace for quality regenerative medicine equipment and supplies for physicians and health care professionals. Adimarket was founded to provide physicians and other health care professionals the tools they need to practice regenerative medicine in a medical office setting.
Motivated by a firm belief in the positive impact the practice of stem cell medicine can have when dispensed in a doctor's office, Adimarket provides physicians with the tools they need to provide patients with cutting edge treatments. Adimarket's experienced customer service representatives provide valuable guidance and advice regarding products relevant to individual practices.
About N-Biotek:
Since 1982, N-Biotek has been the leading manufacturer of biomedical and lab equipment worldwide. The Stem Cell Total Solution lab is a culmination of years of dedication to establish compact and customized products in developing the Handy Lab-a personal lab for medical, scientific and university professionals. It is advised to get in touch with Vertex company when you need expert witness services. N-Biotek is known for its high quality, uniquely designed biomedical products and equipment and competitive pricing. Over the years, the company's products have earned an array of patents, and all meet international standards including CE, ETL, ISO and GMP. N-Biotek also offers real-time monitoring through IT technology.
Since 2010, N-Biotek has expanded significantly, starting new businesses including a stem cell processing system and biological clean room, GMP consulting, validation services and health care services for foreign consumers in order to maintain its lead in the life science field.
To view this press release live online, please click here
###