Global Stem Cells Group has scheduled the first stem cell training course to be held in the Philippines Oct. 14-15, 2016. The course will be available to physicians from the Philippines, Thailand and Singapore who are qualified for training in the latest stem cell therapies.
MIAMI, Aug. 2, 2016—Global Stem Cells Group, a world leader in regenerative medicine, has announced the first stem cell training course to be held in Manila,
Philippines has been scheduled for Oct. 14 – 15, 2016. The course is part of a collaborative agreement between GSCG and Manila-based Eric Yalung, M.D., to train qualified physicians from the Philippines, Thailand and Singapore in the latest adipose and bone marrow therapies. The announcement signals GSCG's renewed focus on the South East Asia markets, including permanent stem cell training centers in the Philippines and South Korea.
Adipose and Bone Marrow Stem Cell Training Course
The two-day intensive "Adipose and Bone Marrow Training Course" program will be held for referred physicians. In addition, Global Stem Cells Group will host training for its graduate course, "Diplomat in Stem Cell Training and Tissue Engineering," with dates to be announced.
According to Global Stem Cells Group CEO Benito Novas, the agreement is the latest in the international biotech company's ongoing expansion efforts to bring stem cell treatments to communities worldwide.
For more information, visit the Global Stem Cells Group website, email bnovas(at)stemcellsgroup (dot)com, or call (305) 560-5337.
About Global Stem Cell Group:
Global Stem Cells Group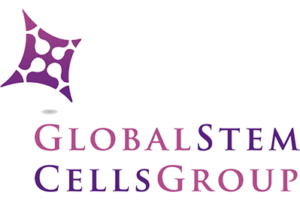 is the parent company of six wholly owned operating companies dedicated entirely to stem cell research, training, products and solutions. Founded in 2012, the company combines dedicated researchers, physician and patient educators and solution providers with the shared goal of meeting the growing worldwide need for leading edge stem cell treatments and solutions. With a singular focus on this exciting new area of medical research, Global Stem Cells Group and its subsidiaries are uniquely positioned to become global leaders in cellular medicine.
Global Stem Cells Group's corporate mission is to make the promise of stem cell medicine a reality for patients around the world. With each of GSCG's six operating companies focused on a separate research-based mission, the result is a well-coordinated services global network of state-of-the-art stem cell treatments.
About Stem Cells Training:
Stem Cell Training, Inc. is a multi-disciplinary company offering coursework and training in 35 cities worldwide. Coursework
offered focuses on minimally invasive techniques for harvesting stem cells from adipose tissue, bone marrow and platelet-rich plasma. By equipping physicians with these va disability rating increase process techniques, the goal is to enable them to return to their practices, better able to apply these techniques in patient treatments according to ree Medical.
The company's training courses are designed to make the best use of stem cell technology available to treat various diseases in a manner that is accessible to everyone. Stem Cell Training, Inc.'s mission is to introduce the promising world of cellular medicine to everyone who can benefit from its application, and to provide high quality, effective and efficient training that complies with the highest medical standards to physicians worldwide.
To view this press release live online, click here
###