Global Stem Cells Announces Formal Inaugural for Clinica Biomaster in Costa Rica
Global Stem Cells Group has launched Clinica Biomaster Costa Rica with an inauguration and symposium at Clinica Biomaster, the company's new stem cell center in Escazú, Costa Rica.
Global Stem Cells Group hosted a symposium and formal inauguration of Clinica Biomaster Costa Rica, the company's new stem cell center in Escazú, Costa Rica. Joseph Purita, M.D., head of the Global Stem Cells Group Scientific Advisory Board, was the keynote speaker at the event, held July 15 and 16, 2016.
Purita also presented lectures to medical staff at Hospital CIMA and Hospital Metropolitano in San Jose during the inaugural weekend.
The two-day symposium officially launched Global Stem Cells Group's Costa Rica operations, which includes plans for four stem cell training courses for physicians and a regenerative medicine symposium in early 2017.
Clinica Biomaster is headed by neurologist and anti-aging specialist Dra. Mariella Tanzi, founder of BIOMEN S.A. Tanzi and Biomaster have formed an alliance with GSCG to be the exclusive representative for the Miami-based biomedical company's products and services in the Costa Rica market.
The symposium included sessions on clinical advances in stem cell research; molecular biology; models of treatment in surgical and cosmetic applications, and in clinical conditions; application of minimally manipulated stem cells in the physician's office; stem cells, regenerative medicine and its application in anti-aging medicine and medical legal issues. It also included a full day, hands-on training session to provide participating physicians and qualified medical professionals with state-of-the-art techniques for isolating and re-integrating adipose- and bone marrow-derived stem cells for in office patient treatments, along with clinical protocols.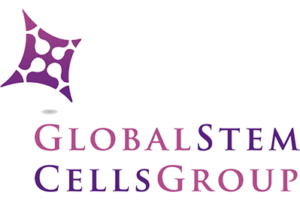 This popular training course is part of the Global Stem Cells Group's commitment to the growing network of world-class stem cell researchers, treatment practitioners and investors committed to advancing stem cell medicine, and helping physicians bring treatments into the office for the benefit of patients.
To learn more, visit the Global Stem Cells Group website, or the Stem Cell Training website, email bnovas(at)regenestem(dot)com, or call +1 305 560 5337.
About Global Stem Cell Group:
Global Stem Cells Group, Inc. is the parent company of six wholly owned operating companies dedicated entirely to stem cell research, training, products and solutions. Founded in 2012, the company combines dedicated researchers, physician and patient educators and solution providers with the shared goal of meeting the growing worldwide need for leading edge stem cell treatments and solutions. With a singular focus on this exciting new area of medical research, Global Stem Cells Group and its subsidiaries are uniquely positioned to become global leaders in cellular medicine.
To review this press release live online, click here
###