Global Stem Cells Group Announces Stem Cell Training Course Scheduled in Barcelona
Global Stem Cells Group and its subsidiary Stem Cell Training, Inc., have announced plans to hold a stem cell training course in Barcelona, Spain, Nov. 11 – 12, 2016. Orthopedic and cosmetic surgeon J. Victor Garcia Gimenez, M.D. will conduct the course for qualified physicians and medical professionals.
[su_spacer]
MIAMI, Aug. 10, 2016–Global Stem Cells Group and its subsidiary Stem Cell Training, Inc. will host a stem cell training course in Barcelona, Spain, Nov. 11 – 12, 2016. Victor Garcia Gimenez, M.D. will conduct the two-day, intensive, hands-on "Adipose-derived Harvesting, Isolation and Re-integration Training Course" for physicians and qualified medical professionals.
Garcia Gimenez, a member of the Global Stem Cells Group Advisory Board, first conducted the course for GSCG in 2014. The
course is part of the Miami-based biotech company's growth in the European market.
The training course was developed for physicians and high-level practitioners to learn clinical protocols and state-of-the-art techniques for isolating and re-integrating adipose- and bone marrow-derived stem cells. Stem cells are harvested from the patient's own body and redistributed to areas of the body receiving treatment. Patients experience an effective, non-invasive procedure, and a faster recovery period with little to no downtime.
Garcia Gimenez is a specialist in orthopedic and cosmetic surgery, president of Therapeutic Confrontations (CONFTERA), and practices cosmetic and anti-aging medicine, as well as aesthetic therapies in Barcelona. He is the president of the Spanish Society of Medicine and Cosmetic Surgery; co-director of the UAB-SEMCC; Chairman for Spain of the International Academy of Cosmetic Surgery, in addition to other medical and professional boards.
The stem cell training course will be offered through Global Stem Cells Group affiliate Stem Cell Training, Inc.
To learn more, visit the Global Stem Cells Group website, or the Stem Cell Training website, email bnovas(at)regenestem(dot)com, or call +1 305 560 5337.
About Global Stem Cell Group: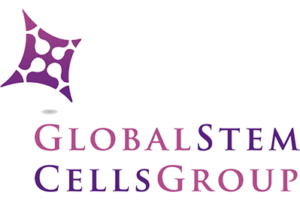 Global Stem Cells Group, Inc. is the parent company of six wholly owned operating companies dedicated entirely to stem cell research, training, products and solutions. Founded in 2012, the company combines dedicated researchers, physician and patient educators and solution providers with the shared goal of meeting the growing worldwide need for leading edge stem cell treatments and solutions. With a singular focus on this exciting new area of medical research, Global Stem Cells Group and its subsidiaries are uniquely positioned to become global leaders in cellular medicine.
About Stem Cell Training, Inc.:
Stem Cell Training, Inc. is a multi-disciplinary company offering coursework and training in 35 cities worldwide. The coursework offered focuses on minimally invasive techniques for harvesting stem cells from adipose tissue, bone marrow and platelet-rich plasma. By equipping physicians with these techniques, the goal is to enable them to return to their practices, better able to apply these techniques in patient treatment.
To view this press release live online, click here.
###